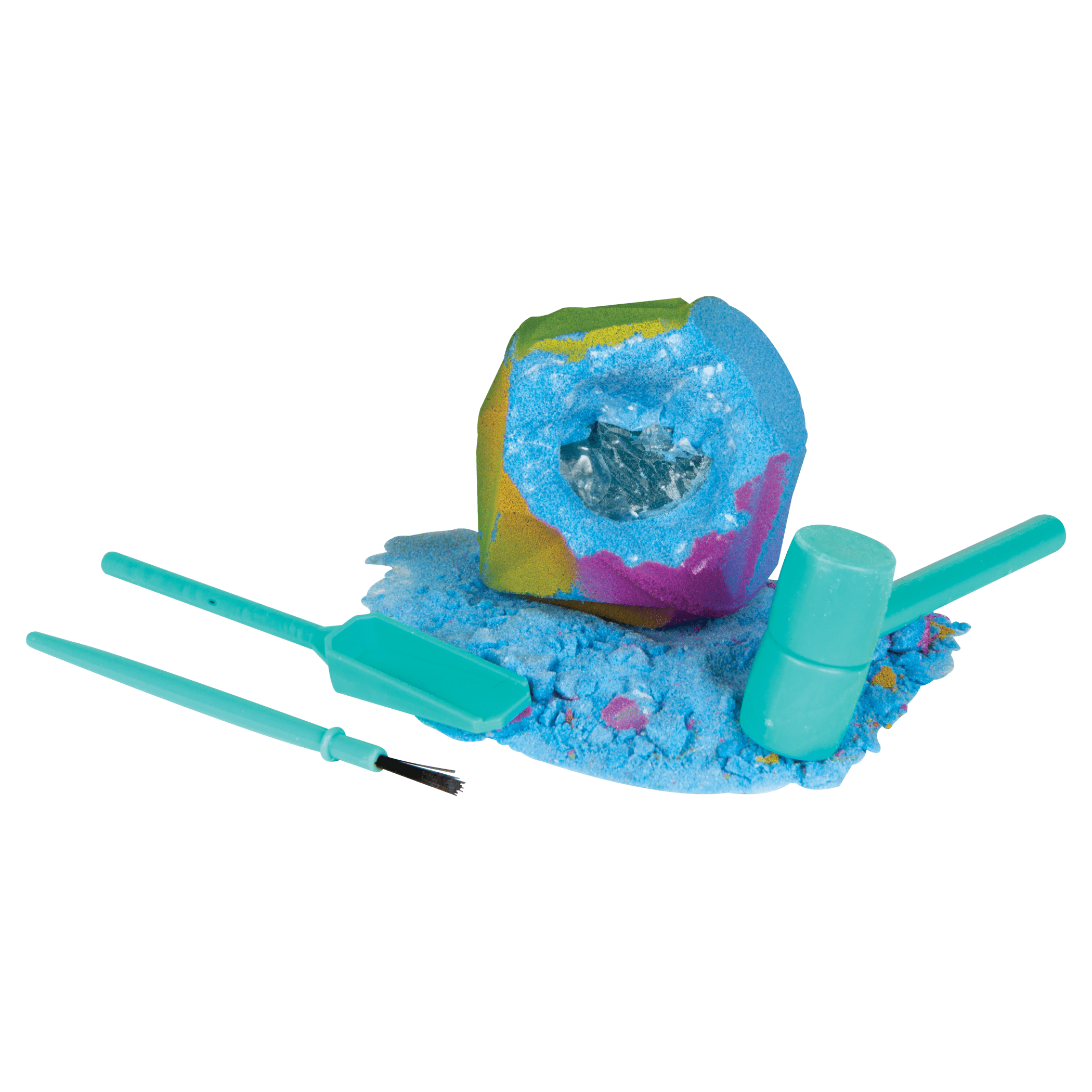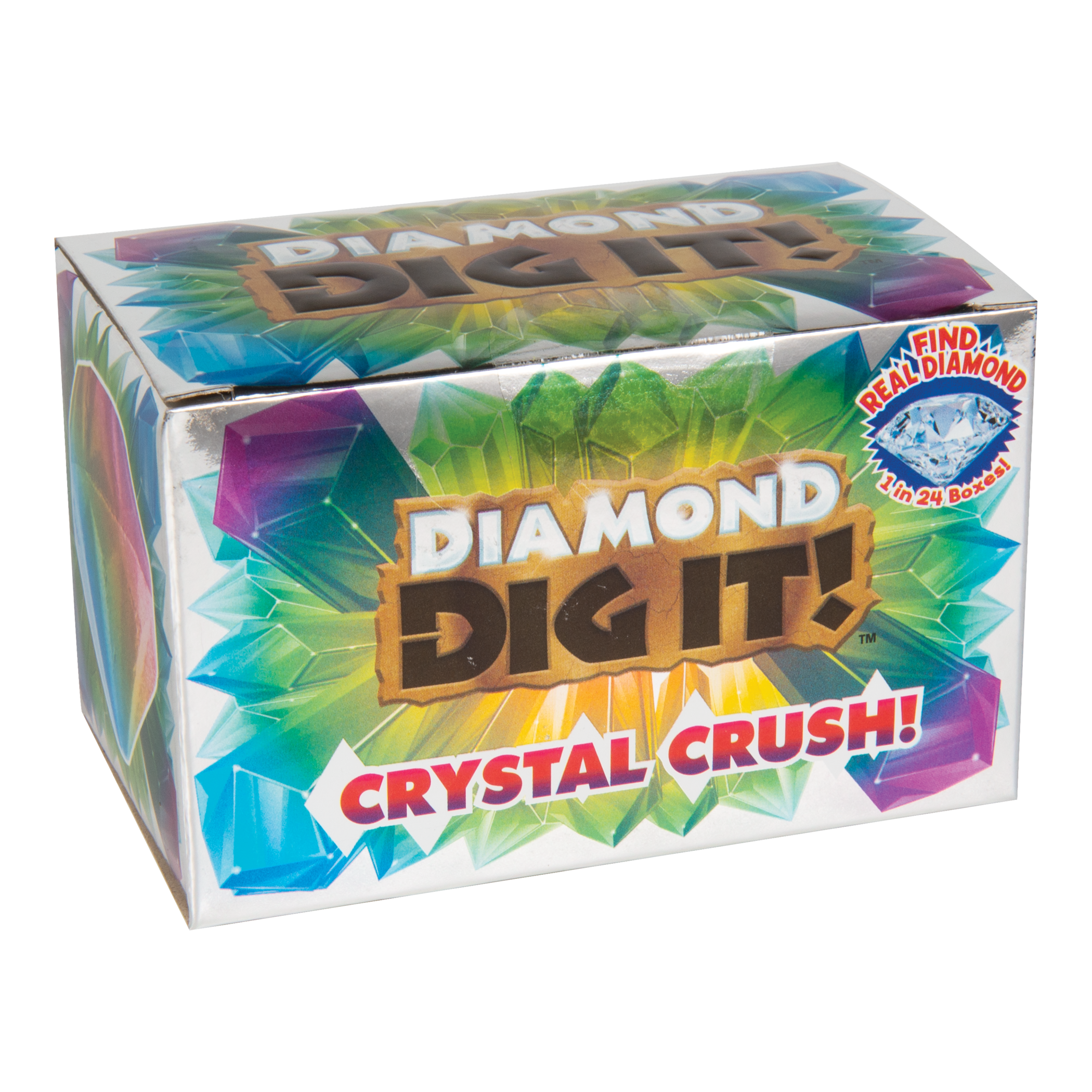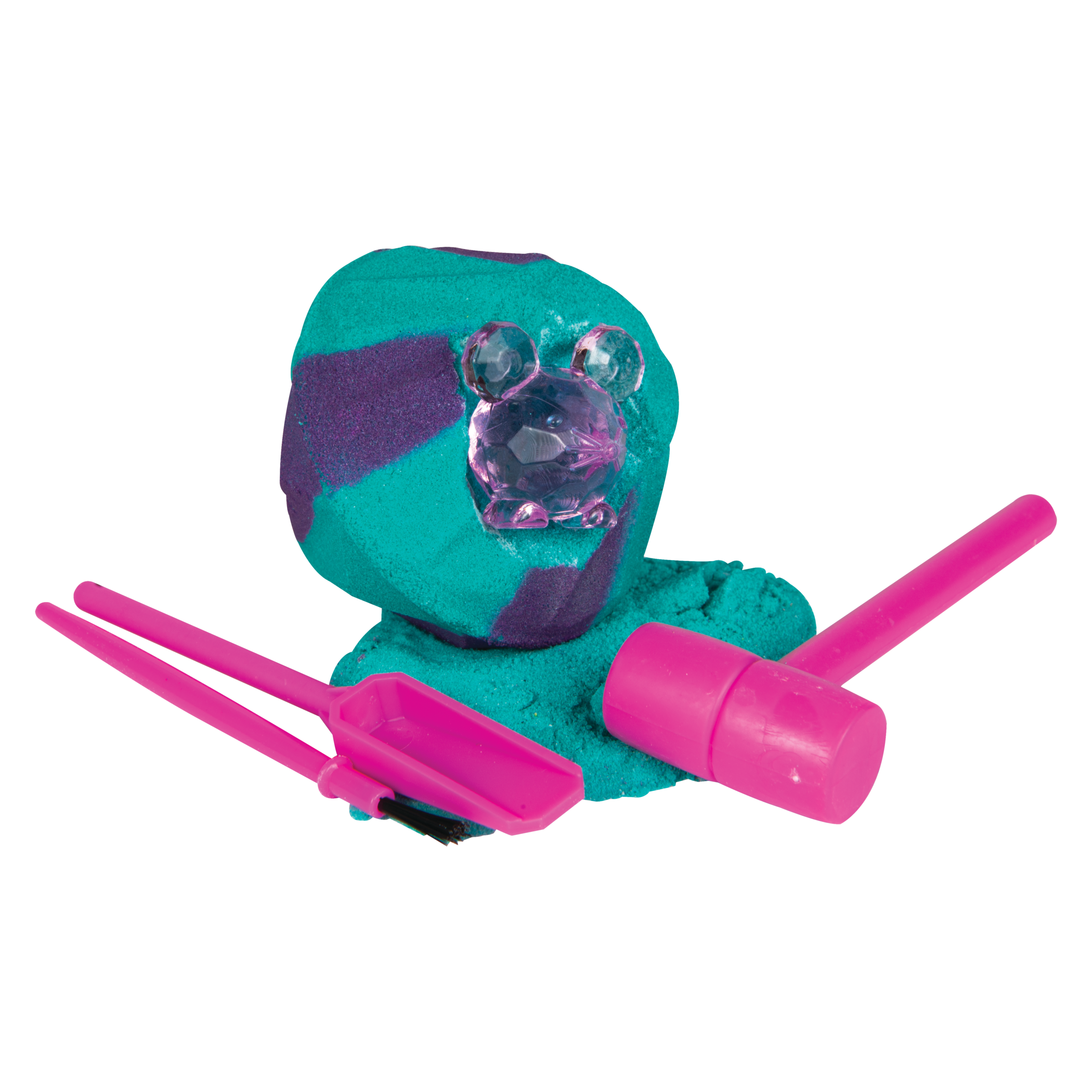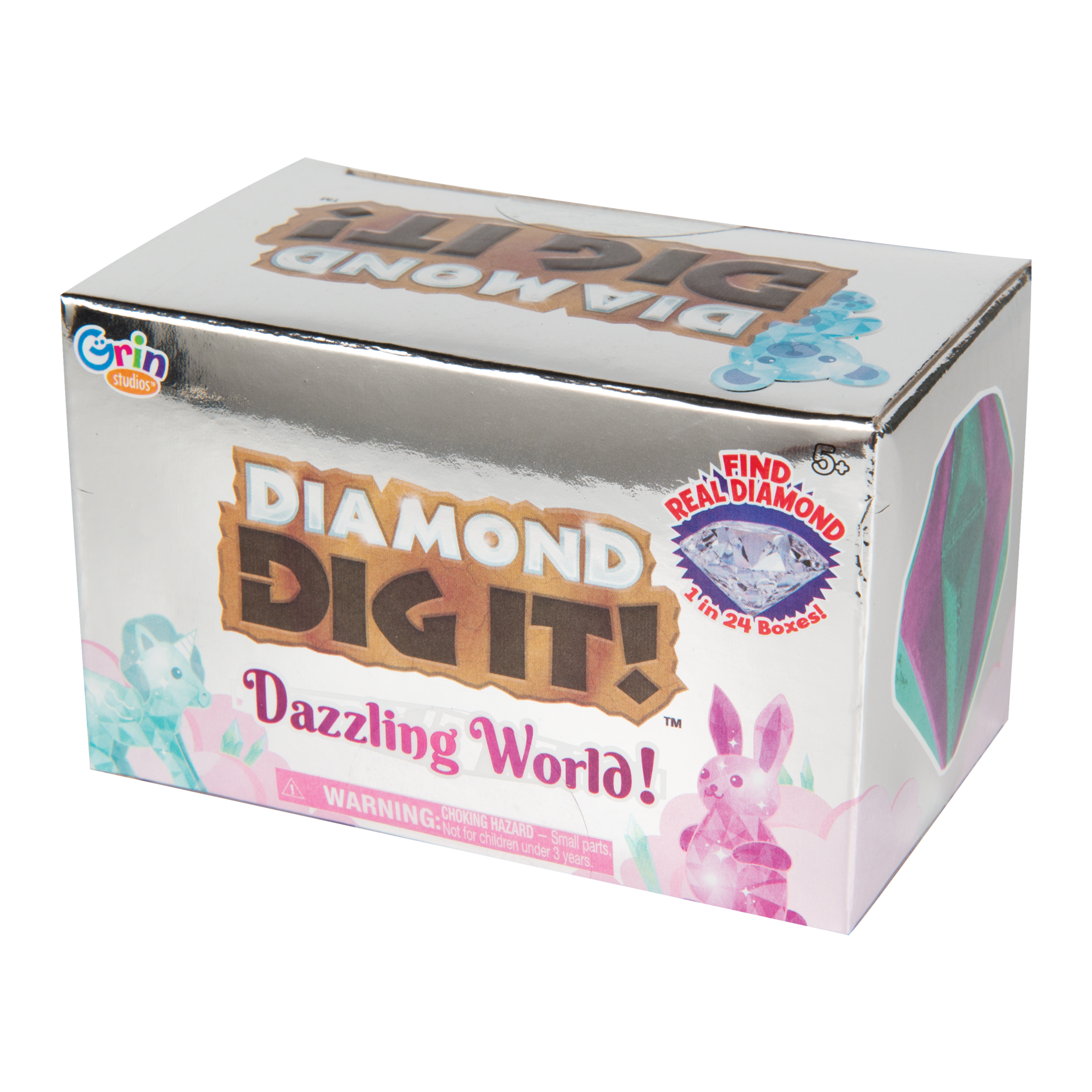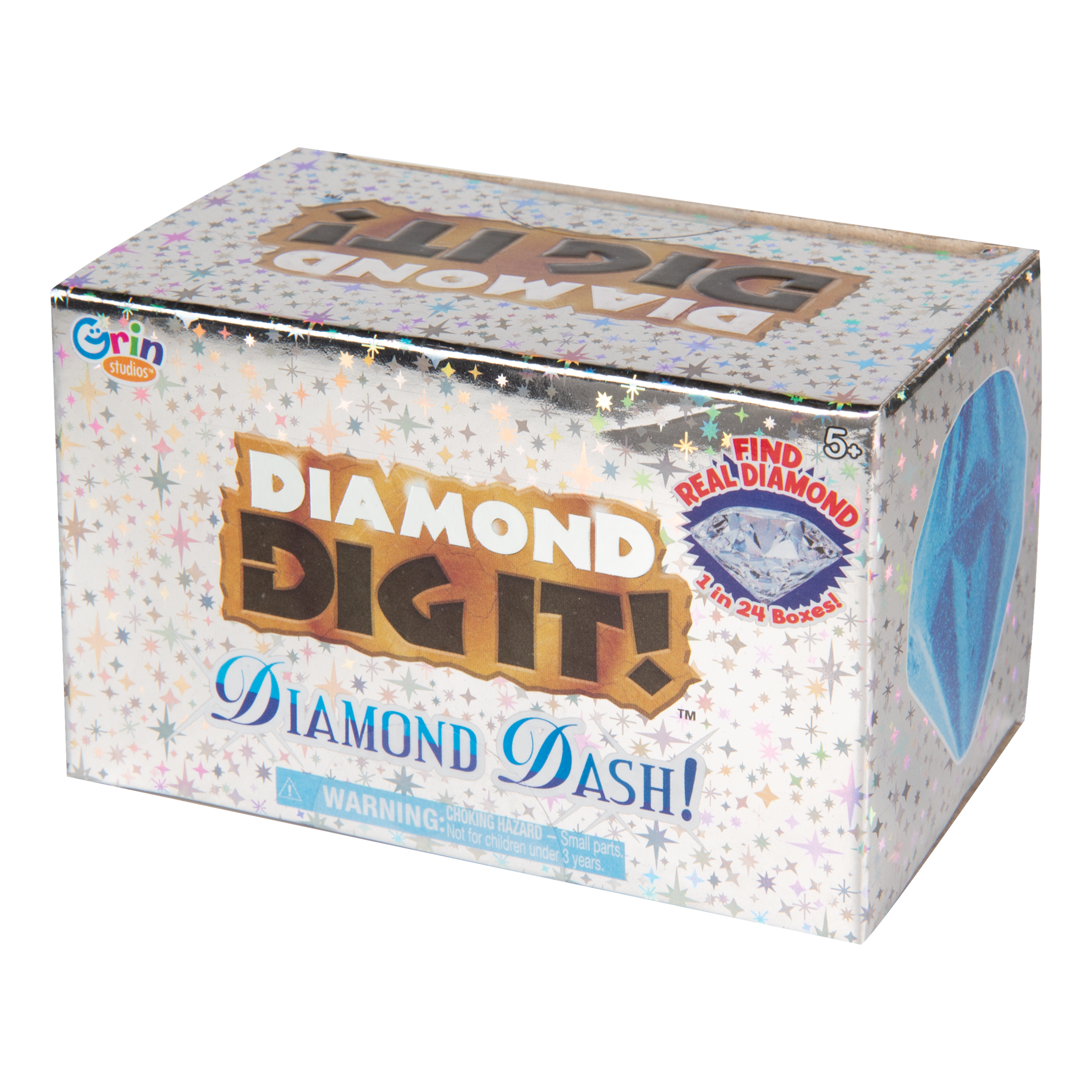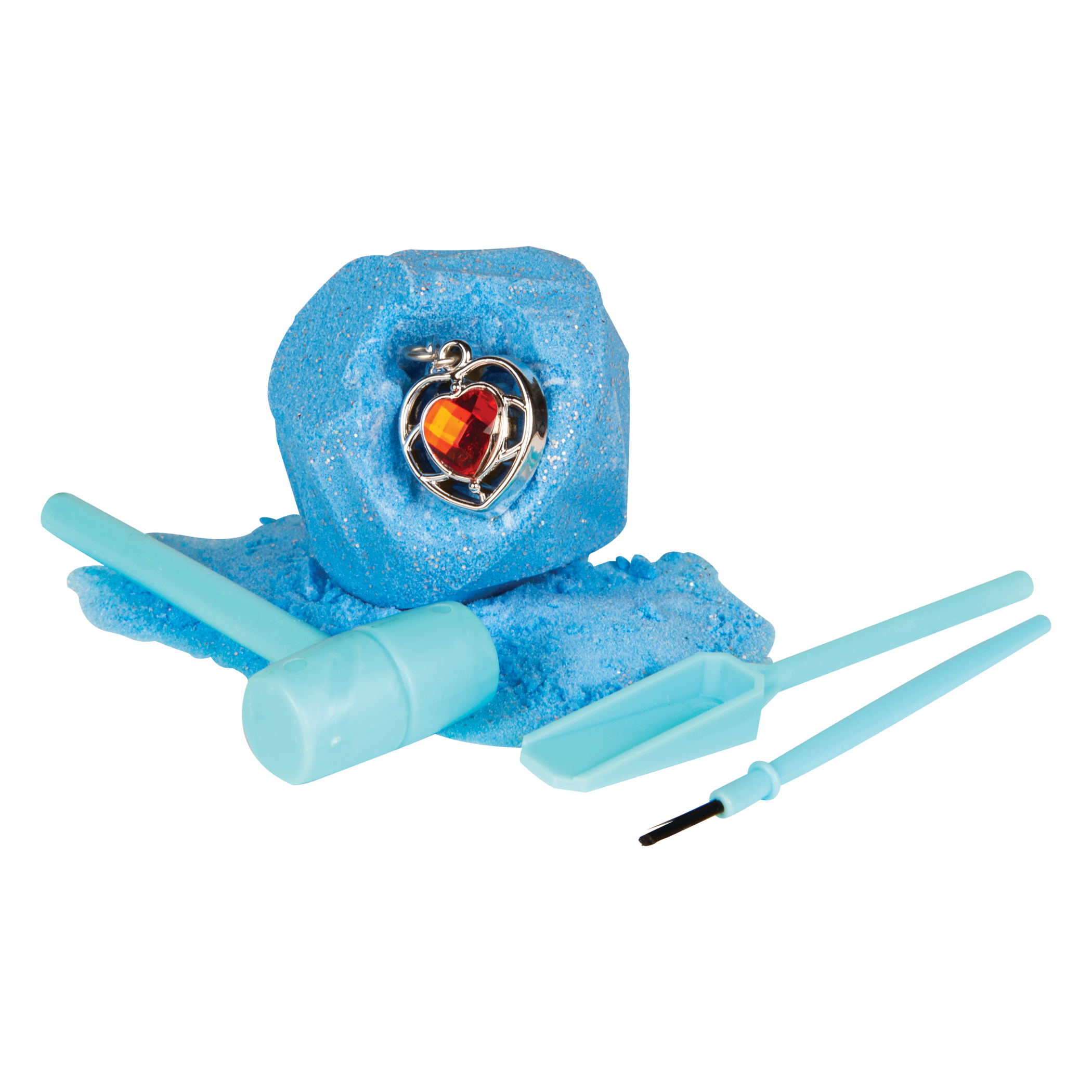 Introducing an all new Diamond Dig It! line with all new prizes!
Dazzling World! Diamond Dash! and Crystal Crush!
Sparkly excitement in a mystery activity where you dig for a possible REAL DIAMOND hidden inside.
1 of 24 boxes contains a real diamond while others contain a fun collectible stone!
For even BIGGER fun, be sure to look for SUPER-Sized Diamond Dig It! too!